PLATINUM SPONSOR
(exclusive sponsorship)
Morning Program Sponsor:
(exclusive sponsorship)
Afternoon Sponsor
(exclusive sponsorship)
Panel Sponsor
(exclusive sponsorship)
ANNUAL MEETING & SPEAKERS CONFERENCE: Speaker Bios
The 2013 Minnesota Agri-Growth Council Annual Meeting and Speakers Conference will be held on Tuesday, November 5th at the Minneapolis Convention Center (MAP IT).
Morning Speakers:
Global Agriculture Economy Outlook:
Terry Barr, Senior Director of Industry Research, Knowledge Exchange Division, CoBank
Terry Barr, a nationally recognized agricultural economist, is senior director for CoBank's Knowledge Exchange Division, an information- and knowledge-sharing initiative created in 2009. Knowledge Exchange draws on the expertise and insights of customers, experts within the bank and people from across the Farm Credit System to develop industry-specific strategic information and research.
Previously, Mr. Barr served as chief economist for the National Council of Farmer Cooperatives in Washington, DC. Prior to joining NCFC, Terry held several positions during a 14-year tenure at the U.S. Department of Agriculture. He served as chairman of the World Agricultural Outlook Board, which is responsible for coordinating USDA's commodity forecasts and for publishing its monthly World Agricultural Supply and Demand Estimates. He also served in the Office of the Secretary of Agriculture as director of economic analysis, where he prepared economic analyses and assessments of the impacts of alternative farm policy options and decisions. Mr. Barr holds a doctorate in economics from Washington State University.
Mark Seeley, University of Minnesota Extension Climatologist and Meteorologist
Dr. Seeley serves as extension climatologist/meteorologist, coordinating weather and climate educational programs with the National Weather Service, the Minnesota State Climatology Office, and various state agencies. His faculty appointment is split between research (20 percent) and extension (80 percent) programs related to the utilization of meteorological and climatological data for agricultural production systems and management of natural resources. He is also active in the NOAA Climate Literacy Program. He spent 1989-1990 on sabbatical leave with the United Kingdom Meteorological Office and Ministry of Agriculture. In 2002 Dr. Seeley was in Washington, D.C. as a NOAA Partner working with the National Weather Service Climate Services Division and the Climate Prediction Center. He has served as a weekly commentator on Minnesota Public Radio's Morning Edition news program since 1992. He also writes the weekly newsletter "Minnesota WeatherTalk" and helps produce a weekly science podcast for public radio called "Jet Streaming" and occasionally contributes to the Minnesota Public Radio daily weather blog "Updraft."
President Kaler, University of Minnesota
In his third year as President, Eric Kaler continues to be focused on core priorities: academic excellence, access for qualified students, stewardship of tuition and public dollars, a world-class research enterprise that aligns with the needs of the state of Minnesota, and a deep commitment to public engagement and outreach, locally and globally.
During the 2012-13 academic year, and in his first biennial budget request to the Minnesota Legislature, Kaler forged a partnership with the State of Minnesota by achieving a tuition freeze for Minnesota resident undergraduates. He also achieved $35.8 million in research investments from the state. In an initiative called MnDRIVE—the Minnesota Discovery, Research and Innovation Economy program—research emphasis matches some of the University's research and discovery strengths with the state's most pressing needs and key industries.
Kaler received his Ph.D. in chemical engineering from the University in 1982. He went on to become one of the nation's foremost experts on "complex fluids," which have applications in drug delivery, food processing, pharmaceuticals, and manufacturing.
Before coming to the "U," Kaler served from 2007 to 2011 as provost and senior vice president for academic affairs at Stony Brook University in Stony Brook, N.Y. Previously he was dean of the University of Delaware's College of Engineering. He also taught at the University of Washington. He received his undergraduate degree from the California Institute of Technology in 1978.
Luncheon Speakers:
Kristin Weeks Duncanson, Agri-Growth Chair and owner of Duncanson Growers
Kristin Weeks Duncanson is owner and partner of Duncanson Growers, a diversified family farm in South Central Minnesota. The operation includes corn, soybeans, vegetables, cattle and hog production.
Additionally, Weeks Duncanson owns a consulting firm, Ag Issues Management. Previously she served as the marketing manger for Hubbard Milling Company and a legislative assistant for former Minnesota U.S. Sen. Rudy Boschwitz.
She is a past president of the Minnesota Soybean Growers Association, former director of the American Soybean Association and a member of most Minnesota commodity groups. Weeks Duncanson is also a member of the Agricultural Carbon Market Working Group and serves on a number of other task forces and boards. As a resident of Mapleton, Minn., she is active in the St. John Church Council. Kristin earned a bachelor's of arts degree in political science and communications from Luther College and is a native of Wayzata, Minnesota.
Minnesota Department of Agriculture Commissioner David Frederickson
Governor Mark Dayton appointed Dave Frederickson to the position of Commissioner of the Minnesota Department of Agriculture in January 2011. Frederickson's family roots in farming go back to 1873, and he and his wife, Kay operated a farm in Murdock for more than 20 years.
Frederickson was elected to the Minnesota State Senate in 1986, and was reelected to the post in 1990. He represented constituents in Swift, Yellow Medicine, Lac Qui Parle, Chippewa, and Redwood Counties. As a senator he served on a variety of committees, including agriculture and rural development, education, government operations, taxes and tax laws, and local and urban government. He chaired the Agriculture and Rural Development Subcommittee on Agriculture Resources during the 1991 and 1992 sessions.
From 1991 to 2002, Frederickson served as president of the Minnesota Farmers Union (MFU). He subsequently served as president of the National Farmers Union (NFU) from 2002 to 2006. In both organizations, he worked on federal farm policy and other issues important to farmers and ranchers.
From 2007 to 2010, Frederickson worked as agricultural outreach director for U.S. Senator Amy Klobuchar. In that capacity, he helped lead listening sessions around the state and talked frequently with Minnesota farmers, ranchers and rural residents about the federal issues that mattered most to them.
Frederickson earned a degree in education from St. Cloud State University. He also performed graduate work in special education at St. Cloud State. After graduating, he taught in Mora and St. Cloud, as well as a small town in the state of Wyoming.
Commissioner Frederickson has received numerous awards and honors, including the NFU's Meritorious Award in 2009 for his years of service on behalf of Minnesota and American farmers.
Commissioner Frederickson's farm background and his wide range of experience in public service have given him unique insights into the challenges facing Minnesota's agricultural industry. As a state senator and in his positions at MFU and NFU, Frederickson earned a reputation as a strong advocate for farmers and agricultural issues, education and tax reform. Today, he is particularly focused on maintaining and building Minnesota's food safety programs and on helping Minnesota farmers deal with unstable commodity prices and rising input costs. Farm groups from around the state praise him for his personable approach and his ability to work with people of all backgrounds and perspectives toward common goals.
U.S. Senator Amy Klobuchar
In 2006, Amy Klobuchar became the first woman elected to represent the State of Minnesota in the United States Senate. Throughout her public service - both as chief prosecutor in the state's largest county and now as a U.S. Senator - Amy has always embraced the values she learned growing up in Minnesota. Her grandfather worked 1500 feet underground in the iron ore mines of Northern Minnesota. Her father, Jim, was a newspaperman, and her mother, Rose, was an elementary school teacher who continued teaching until she was 70.
Before being elected to public office, she was the leading advocate for successful passage of one of the first laws in the country guaranteeing 48-hour hospital stays for new moms and their babies.
In 1998, after serving as a partner of two of Minnesota's leading law firms, Amy was elected to serve as the prosecutor for Hennepin County. During her eight years as County Attorney, Amy made the prosecution of violent and career criminals her top priority. She was a leading advocate for successful passage of Minnesota's first felony DWI law, for which she received a leadership award from Mothers Against Drunk Driving.
Amy has always understood her first duty is to represent the interests of the people of Minnesota. She acted quickly to obtain full funding for the I-35W bridge, the eight-lane highway which was rebuilt in a record nine months after tragically falling into the Mississippi River. She worked closely with Minnesota farmers to pass a strong Farm Bill in 2008 to boost the state's agriculture industry. And she has helped hundreds of Minnesota families navigate the difficult and complicated international adoption process.
As Vice Chair of The Joint Economic Committee and a member of the President's Export Council as well as the U.S. Senate Committee on Commerce, Science, and Transportation, Amy has been a leading voice in calling for an innovation agenda that can help grow our economy and create good jobs in America. She has authored legislation to help small businesses tap into new markets abroad. And she helped pass the Travel Promotion Act that will bring millions of additional visitors and billions of dollars to the U.S. each year.
Amy also chairs the Subcommittee on Antitrust, Competition Policy and Consumer rights, which is responsible for with oversight of antitrust enforcement at the Department of Justice and Federal Trade Commission. As chair, Amy has continued to be a leader in helping to advance policies that boost competition and protect businesses and consumers from anti-competitive behavior.
Jeff Ettinger, President and Chief Executive Officer, Hormel Foods, Inc.
Jeffrey M. Ettinger is chairman of the board, President and Chief Executive Officer (CEO) at Hormel Foods. Ettinger joined Hormel Foods in 1989 and has served in a variety of roles, including senior attorney, product manager for Hormel chili products and treasurer. In 1999, he was named president of Jennie-O Turkey Store — the largest subsidiary of Hormel Foods, based in Willmar, MN. Ettinger was appointed president at Hormel Foods in 2004 and CEO in 2005, where he oversees all functions and operations at the $8.2 billion multinational business.
Under Ettinger's leadership, Hormel Foods has grown through strategic acquisitions and a continued focus on new product innovation. As a result, the company's common stock was added to the Standard & Poor's 500 Index in 2009, and Hormel Foods increased dividends for the 47th consecutive time in November 2012, despite economic and industry challenges. In 2012, Ettinger was named Responsible CEO of the year by Corporate Responsibility magazine. Additionally, the company was named 2008 Processor of the Year by both The National Provisioner magazine and Food Processing magazine for its industry leadership, and Hormel Foods won the American Business Award for Most Innovative Company in 2009. The company is a member of the Standard & Poor's 500 Index, Maplecroft Climate Indexes, and the Global 100 Sustainable Performance Leaders.
He spearheaded the company's efforts to become more transparent regarding its corporate responsibility and sustainability initiatives. As a result of these efforts, Hormel Foods was recognized among the 100 Best Corporate Citizens in the United States (compiled by Corporate Responsibility Officer magazine) for four consecutive years.  In addition, Ettinger is the founding chair of the company's diversity and inclusion council, which aims to meet the growing needs of its diverse workforce and consumer base.
Afternoon Keynote Speaker
The Sensible Environmentalist: Confessions of a Greenpeace Dropout
Dr. Patrick Moore, founding member and former President of Greenpeace,
author of Confessions of a Greenpeace Dropout
Dr. Patrick Moore believes that one of our most serious environmental problems can be attributed to the ineffective communication between special interest groups and the business community.
A leader of the international environmental movement for more than 30 years, Dr. Moore reveals the myths and misinformation that distort current environmental debates. He calls for issues to be discussed on the basis of accurate scientific data, a search for consensus and the creation of sustainable solutions.
Moore was a founding member and former President of Greenpeace, and currently is the Chair and Chief Scientist of the environmental consulting firm Greenspirit Strategies.
Released in 2011, Confessions of a Greenpeace Dropout: the Making of a Sensible Environmentalist is Dr. Patrick Moore's engaging firsthand account of his many years spent as the ultimate Greenpeace insider, a co-founder and leader in the organization's top committee. Confessions details Moore's vision for a more sustainable world. From energy independence to climate change, genetic engineering to aquaculture, Moore sheds new light on some of the most controversial subjects in the news today. In Confessions Moore persuasively argues for us to rethink our conventional wisdom about environment and, in so doing, provides the reader with new ways in which to see the world.
Panel Discussion: The Future of Biotechnology - Issues and Perspectives
MODERATOR:
Kerri Miller, Host Midmorning, Minnesota Public Radio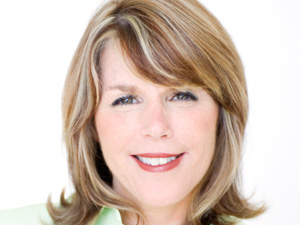 Kerri Miller joined Minnesota Public Radio in 2004 as host of MPR's Midmorning and Talking Volumes, the joint book club of MPR, the Star Tribune and the Loft Literary Center. She has been a radio and television news reporter since 1981. Before joining KARE-11 in 1996 and serving as its long-time political reporter, Miller was a reporter at KSTP-TV in Minneapolis and KTUL-TV in Tulsa. She has won numerous awards, including the Society of Professional Journalists National Achievement Award, Minnesota Broadcasters Award, the Associated Press Award and a Gracie award from the Association of Women in Radio and Television.
Dr. Ruth S. MacDonald, RD, PhD, Professor and Chair, Food Science and Human Nutrition, Assistant Dean of Graduate Education, College of Agriculture and Life Sciences, Iowa State University
Dr. Ruth MacDonald is currently Professor and Chair, Department of Food Science and Human Nutrition, at Iowa State University, and the Assistant Dean of Graduate Education for the College of Agriculture and Life Sciences. She holds a PhD in Nutrition, minor in Food Science, and Masters in Nutrition, minor in Physiology from the University of Minnesota, and she is a Registered Dietitian. Following her PhD she was a Post-Doctoral Fellow at Harvard Medical School, Joslin Diabetes Center for 2 years. Dr. MacDonald was on the faculty at the University of Missouri for 17 years, rising through the ranks from Assistant to Full Professor, prior to relocating to ISU. Her research interests include the role of dietary factors in cancer progression, specifically breast, colon and prostate cancer. Using mouse and cell culture models, she explored the ability of selected dietary botanical supplements and phytoestrogens to alter cancer cell development and characterized their cellular mode of action. She identified a role for estrogen receptors in colon cancer risk. This work has been funded by the USDA, NIH and AICR. She has developed service learning curricula for undergraduate nutrition and dietetic students funded by the Lance Armstrong Foundation and the American Cancer Society. Recently she developed an ISU course on the food system and gives frequent public presentations on the science and safety of biotechnology and food. She is a professional member of the Institute of Food Technologists (IFT), the American Society for Nutrition (ASN), and the American Association for Cancer Research. Dr. MacDonald has served on editorial boards for the Journal of Nutrition, Journal of Nutritional Biochemistry and Nutrition Research. She is a past chair of the ASN Diet and Cancer Research Interest Group, past chair of the Association of Nutrition Departments and Programs and member of the Executive Board for the Nutrition Division of IFT. She has served on grant review panels for the National Institutes for Health, Department of Defense, US Department of Agriculture, and Komen Foundation. She also served on the state of Iowa Economic Development Board and the Technology and Commercialization Committee for 2 years. She is currently participating in the Food Systems Leadership Institute. She teaches Societal Impacts on Food Systems at the undergraduate level and Nutritional Aspects of Oncology at the graduate level.
Mike Yost, Farmer and Owner, Yost Farm Inc.
Mike Yost was the Administrator of the Foreign Agricultural Service from March of 2006 to January 0f 2009. During his tenure he promoted US agriculture by working on trade agreements, administering food aid programs, leading trade missions and working on sanitary and phytosanitary issues with our major trading partners.
Yost was Associate Administrator at the Farm Service Agency for over two years, where he was responsible administrating 45 programs including CRP, price support programs, food assistance procurement and agricultural disaster programs. Prior to government service, Yost was President of the Minnesota Soybean Growers Association and the American Soybean Association, he served as the Chair of the American Oilseed Coalition and was a founding member and vice chair of the National Biodiesel Board.
Today he is farming with his family at Murdock, Minnesota.
Chuck Lee, Head of Corn for North America, Syngenta
As a child growing up on a small corn and soybean farm in Minnesota, Chuck Lee enjoyed science, with a particular fondness for biology. He gained valuable experience working on neighboring farms in addition to his own. As he got older, Chuck became interested in human behavior. Acting on these interests, he earned two bachelor's degrees from the University of Minnesota – one in Agronomy and Plant Genetics and the other in Psychology.
After graduation, Chuck became a Crop Consultant, and later was hired by Dekalb in production research. Next, he joined Golden Harvest as a research agronomist. In this role, Chuck pioneered the use of product data in marketing, quantifying the effects of inputs on crops. In subsequent positions with the company, he led the production research area and became Corn product manager. Later, Chuck was named head of Marketing for Golden Harvest, which was acquired by Syngenta in 2004. With the Syngenta acquisition, he became head of Corn Products, then head of Marketing for Syngenta Seeds, NAFTA. In early 2011, Chuck moved into his current position as head, Corn, North America, responsible for bringing the full range of Syngenta products to customers.
Kate Leavitt, Director, International Sales & Marketing SunOpta Grains & Foods Group
For the past 15 years, Kate Leavitt has been promoting and selling organic and natural food products.
Kate Leavitt joined the SunOpta team in 1999. She now serves as the Director, International Sales and Marketing of the SunOpta Grains and Foods Group (formerly Sunrich, Inc). Sunrich was originally established in 1978 as the Minnesota Waxy Corn Growers Association by over 300 grower members/shareholders.
In 1999, Sunrich was acquired by SunOpta. SunOpta is a vertically-integrated food company focused on the natural and organic food sector. It is publicly traded on NASDAQ under STKL and on the Toronto Stock Exchange under SOY. Between 1999 and 2010, SunOpta acquired another six companies into their Grains and Foods Group. Ms. Leavitt coordinates the significant international marketing efforts of each groups' specialty grain and value-added ingredient products.
In addition to the main focus on sales and marketing to international markets, Ms. Leavitt also sits on several committees and boards and is currently the President of the Board of Directors for the Soyfoods Association of North America (SANA) and a board member of the Minnesota AgriGrowth Council.
In 2012, the SunOpta Grains and Foods Group produced an estimated $500+ million in sales of IP grains and grain-based food products, of which approx 15-20% is export-related. These sales positioned the Grains and Foods Group as the largest division of SunOpta, accounting for about 50% of the almost $1.091 billion in total revenue from 2012. With her team's extensive experience in many facets of the specialty organic and IP food industry, Ms. Leavitt understands the complex dynamics of this specialty food industry.
Ms. Leavitt graduated with honors from the University of Minnesota, earning degrees in both Japanese and Mathematics. Raised and currently residing in Eagan, Minnesota, USA she has also lived in Japan, and traveled extensively in Europe and SE Asia. Personally she is married, the mother of two young sons (ages 6 and 9 years), has been an active member of a bookclub and enjoys figure skating and scrapbooking. SunOpta operates high-growth ethical businesses that foster the health and well-being of their communities and promotes environmental responsibility. SunOpta focuses on a healthy products portfolio and on integrated business models in the natural, organic, and specialty food markets.
Louis Finkel, Executive Vice President, Government Affairs, Grocery Manufacturers Association
Louis Finkel is the Executive Vice President of Government Affairs for the Grocery Manufacturers Association (GMA), where he directs the association's federal, state, and local government relations activity. He has 19 years of experience on Capitol Hill, working inside and outside of government, and specializes in food, hunger, agriculture, energy, technology, environmental, trade and tax policy issues.
Prior to joining GMA in 2012, Finkel served as vice president, federal public affairs group, at McGuireWoods Consulting, LLC, where he represented corporate, trade association and not-for-profit clients before Congress and executive branch agencies.
Finkel was chief of staff for the U.S House of Representatives Committee on Science and Technology, which was chaired by Representative Bart Gordon (D-TN). Louis also served in the government relations office of Exxon Mobil, where he represented the company before Congress and conducted policy analysis and strategic planning on matters of policy andpolitics.Additionally, Louis worked in the firm Lent, Scrivner & Roth, LLC, as legislative director to Representative Bart Gordon (D-TN), and as legislative assistant and staff assistant to Representative Peter Deutsch (D-FL).
Political Insight Panel Speakers:
MODERATOR:
Mary Lahammer, Program Host and Political Reporter, Twin Cities Public Television
Mary Lahammer has been a program host and political reporter for Twin Cities Public Television since 1998. She has won several Emmys and numerous other awards in several states for her anchoring, reporting, producing and photography. Lahammer was named "Best TV Reporter" by Minnesota Monthly and "Best Newscaster" by City Pages Magazine. Mary's trademark has been getting politicians to open up and trust her including Governors from Jesse Ventura to Mark Dayton and Senators Al Franken and Norm Coleman. She followed Ventura around the world to Japan, China and Cuba. She has produced a variety of documentaries on topics such as global trade missions and Minnesota history.
Prior to returning to tpt (where she interned during college) she was an anchor/reporter for an ABC station in Wisconsin and NBC in North Dakota. Mary is a native Minnesotan who began attending the University of Minnesota's Honors College at age 15, where she went on to graduate with Phi Beta Kappa and Summa Cum Laude honors. She holds degrees in Journalism and Mass Communications and Constitutional Law History from the U of M. She served as President of the Alumni Board at the U's journalism school and sits on the regional Emmy Awards Board of Governors.
You might say Mary has been in training for her job since birth. She learned the business under the wing of her father, an Associated Press Capitol reporter for more than three decades. Her State Capitol office is just around the corner from her father's former stomping grounds.
Roger Moe, President of National Strategies Inc. and former Minnesota Senate Majority Leader
Roger Moe obtained a Bachelor of Science degree from Mayville State (North Dakota) University, followed by graduate studies at Moorhead State University and North Dakota State University in Education Administration. The University of Minnesota presented Roger with an Honorary Doctor of Laws Degree for his many years of public service in 2004.
Roger Moe was elected to the Legislature in 1970, and represented Northwestern Minnesota's 2nd Senate District. Moe served until January 2003 and was the longest serving Senate Majority Leader in the history of the state serving in that position for 22 years. He was the Democratic candidate for Lt. Governor in 1998 and Governor in 2002.
His numerous legislative achievements include the landmark measure streamlining of state higher education though creation of the Minnesota State Colleges and University System (MnSCU), champion of quality K-12 education and high standards, the Midwest Higher Education Commission, and author of the Environmental Trust Fund.
Before becoming a legislator, Moe taught mathematics and coached at Ada High School. He is president of his own consulting company; National Strategies Inc. Moe also serves on the board of directors of the Norwegian American Foundation, Debate Minnesota and the Policy Consensus Initiative. Roger and Paulette make there home in rural Erskine, northwestern Minnesota. They have four children and five grandchildren.
Steve Sviggum, Legislative Fellow, University of Minnesota Humphrey School of Public Affairs
Sviggum served in the Minnesota State Legislature for 29 years. He was first elected to the Minnesota House of Representatives in 1978. He served as House Minority Leader from 1993 to 1998 and later as Speaker of the House from 1999 to 2007, during which time he served on the board of directors for the National Speakers Conference. In July of 2007, he assumed his new role as commissioner of the Minnesota Department of Labor and Industry.
Sviggum has been honored by many business organizations, advocacy groups for the mentally disabled, and taxpayer watchdog groups. He has held many different leadership positions during his career, but he is most proud of being a dad. He and his family reside in Kenyon, Minnesota, where they also maintain a family farm.
Sviggum earned a bachelor's degree in mathematics from St. Olaf College in 1973.
Sarah Janecek, founder of Politics in Minnesota and political pundit
Sara is the publisher of the popular Politics in Minnesota online publication, now owned by Dolan Media. She has spent more than twenty years in Minnesota politics as a lobbyist and Republican insider. She is a frequent guest on KSTP–TV's At Issue and TPT's Almanac.
Blois Olson, Minnesota Political Analyst, Fluence Media, Editor, MorningTake and AgTake
Blois began his career managing political campaigns and working in political media through the 1990's. He founded his first agency at age 26 and built it to be one of the most respected at integrating technology to maximize public relations and public affairs campaigns in the country. The same year he co-founded a Minnesota political website, where he predicted that Gov. Jesse Ventura could be elected.
He sold the firm and left the political publishing business in 2008. Since 2008 he served as EVP and Principal at Tunheim. He still serves as Counsel to Tunheim and their clients. In 2012, he founded Fluence Media in the belief that the silos of marketing and media have crashed. Fluence provides clients with high-level media and communications strategy, data visualization and insights, content creation and distribution, and marketing. His Morning Take daily tip sheet and radio segment are a must read and listen for business and political leaders in the Midwest. Morning Take started as an email to 50 friends and clients and now has over 3,000 daily readers and is a daily feature on WCCO 830AM.
Olson is on the must call list of national media, and agencies on both coasts for what's happening in business and politics in the Midwest. His analysis and clients have been featured in the Wall Street Journal, Politico, The New York Times, MSNBC, CNN, and numerous other national and local media outlets.
He is a graduate of the University of Wisconsin-Oshkosh, with a BA in Political Science and Journalism.
Gil Gutknecht, former U.S. Congressman
Former Congressman, Gil Gutknecht of Minnesota served 12 years in the Minnesota House of Representatives before serving 12 years in the U.S. House. He served as Vice Chair of the House Science Committee where he was involved with federal research into new technologies. He also served as Chairman of an Ag Subcommittee that oversaw renewable energy programs. He chaired the Congressional Study Group on Germany that met regularly with top German political and business leaders. During his time in Congress he recognized that Americans have every right to expect institutions, public and private, be accountable for the resources they are given. He believes as Rev. Jesse Jackson does that "If you want to change the world, you must first change your neighborhood; If you can't change your neighborhood, at least be a good example."
Congressman Gutknecht won numerous awards for his fiscal conservatism. He was voted a Watchdog of the Treasury and is especially proud of his service on the House Budget Committee. During his tenure on the Committee, the federal budget was balanced and nearly half a trillion dollars worth of federal debt was paid off. He strongly believes that it is fundamentally immoral for one generation to artificially improve their standard of living by borrowing against the next.
He frequently speaks to college students around the country about his time in Congress. While in Congress he did a call in radio show which ultimately grew to a network of 13 stations. The former Congressman can still be heard as a frequent contributor on call in talk shows. Gil believes in giving back. He is an accomplished Auctioneer. Using his skills, he has helped raise over $2 million for charities ranging from 4H and the Boy Scouts to Cancer Research. He also advises and consults with several start up technology companies.
Gutknecht currently serves as Chairman of the Board of TransparaGov Corporation, a leading developer of software tools designed to bring visual analytic technologies used by Fortune 500 Companies to governmental bodies. These tools help policy-makers be better stewards of public funds, make smarter decisions, help prevent fraud and promote greater transparency and accountability.
He met his wife Mary at the University of Northern Iowa where he graduated with a degree in business. They have three grown children and four small grandchildren.
PREMIUM SPONSORS